Get Ready to Glow with HydraFacial Treatments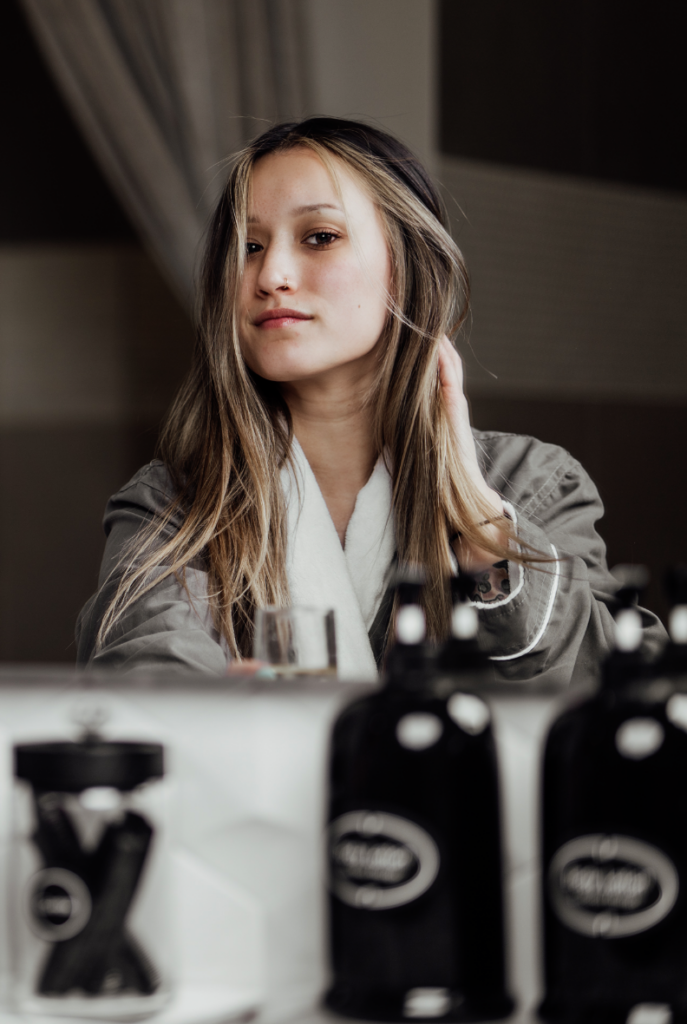 Instantly transform your skin's hydration, improve surface texture, and boost elasticity and firmness with HydraFacial. This non-invasive treatment is proven to work for every skin type to effectively hydrate and nourish the skin while combating issues like redness, congestion, acne, dark spots, and more. Here's everything you need to know from our on-site experts about this skin-boosting treatment.
Treatment length – 30 minutes
Post-treatment – Hydrated, radiant skin
Expect results – After one treatment
Results last – 5-7 days; monthly treatments are recommended to maintain results
HydraFacial is a non-invasive treatment that improves skin health and hydration and creates a glow unlike any other treatment. It is an excellent choice for people of all skin types who are looking to improve the appearance of fine lines, uneven skin texture, redness, and dark spots while boosting natural skin elasticity and firmness.
Patients are asked to arrive with clean, dry skin free from any makeup. The treatment takes approximately 30 minutes from start to finish during which the skin is cleansed, impurities are extracted, and moisturizers are applied using specific HydraFacial technology. You can expect to feel slight pressure as the HydraFacial wand glides over your skin, creating a small amount of vacuum suction on your skin's surface to simultaneously exfoliate dead skin and impurities and massage in intense moisturizers and nourishing peptides. Don't worry, there is no actual pulling on your skin during the HydraFacial, and once it is finished you will experience soft, dewy, and glowing skin that is free from any redness or irritation and is ready for you to apply your makeup for the day.
How does the treatment work?
Every HydraFacial consists of these three simple steps–but they offer endless ways to personalize based on your skin goals.
CLEANSE: Deeply cleanse and soften skin to help loosen dead skin cells and prep for extractions
EXTRACT: Remove congestion from pores with painless suction
HYDRATE: Saturate the skin's surface with intense moisturizers and nourishing peptides
The magic of a HydraFacial is in the wand, a small handheld tool that our experts use as a gentle vacuum to open up pores for a deep cleanse. The wand allows for the easy extraction of impurities and dead skin cells, making room for the active ingredients in the booster serums to penetrate deep into the skin for the most effective treatment possible.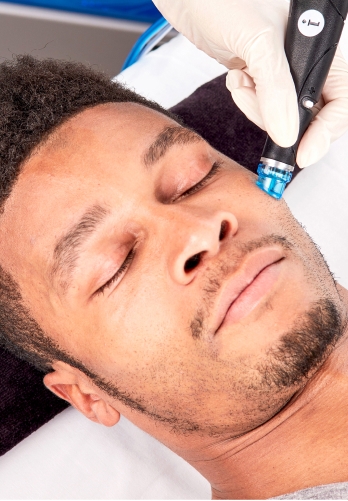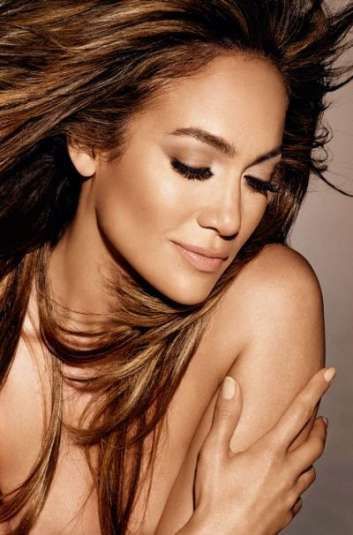 Boosters are concentrated formulas packed with active ingredients that are designed to help you achieve your skin goals. They are applied by our experts during your HydraFacial with the wand for deep penetration into your skin.
At Refuge Spa, we offer the JLO BEAUTY® Booster which has four main active ingredients to tighten, brighten, and hydrate your skin for a fresh, dewy result that you'll see – and feel – instantly.
Olive Leaf Extract: Helps slow the appearance of aging
Proprietary Hydracomplex: Nourishing acids and extracts work together to improve hydration, suppleness, and plumpness
Fermented Adaptogen Blend: Supports and restores skin for a dewy-fresh glow
Niacinamide: Smooths, moisturizes, and delivers protective properties
How do I book an appointment?
The Refuge Spa & Medical Spa is located on the 4th floor of the Renaissance Hotel in Reno's Riverwalk and is open seven days a week. You can book an appointment at Refuge Spa right here. You can also meet our team of experts and even inquire about the possibility of financing for your procedures. At Dolce Vita, we believe that a trip to the spa should not just be a once-a-year luxury but something that you can integrate into your life in ways that serve as powerful tools for creating more vitality and confidence.
If you are interested or thinking about HydraFacial or other procedures, The Refuge Spa & Medical Spa in Reno is a great resource to check out and a safe place to explore its benefits!