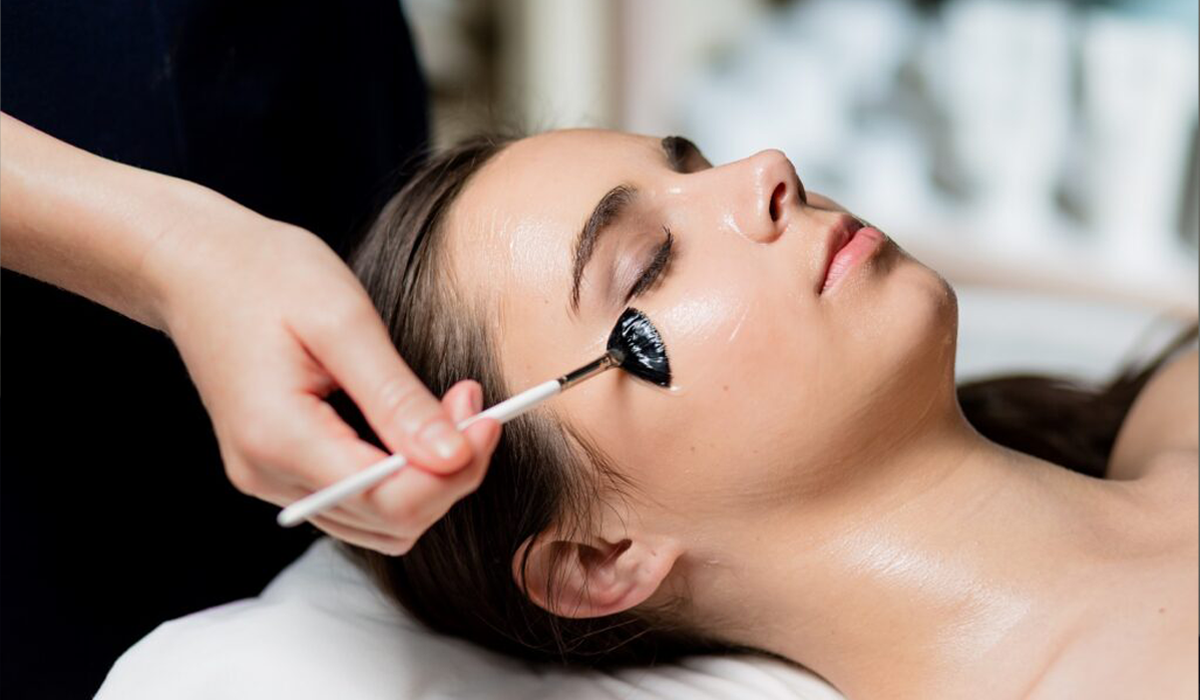 5 Reasons for Facials
A facial is a multi-level skin treatment that nourishes, exfoliates, and cleanses the skin to promote a clear and glowing complexion to make yourself look rejuvenated. It is a good way to take care of your skin for longer times. Many people do not opt for facials until they face any serious skin issues such as brown spots, acne breakouts, fine lines, wrinkles, etc. But getting regular facials will aid in avoiding these issues before they cause serious concerns. Getting your facial at a reliable aesthetic expert is the ideal way to promote healthy skin.‍
5 Reasons for Having Regular Facials:
Deep Cleansing:
As facial skin encounters many external enemies, it is crucial to have a skin cleansing regimen that avoids skin issues by negating inflammation of the skin. Apart from washing the surface cleanly. A facial will go deeper into the skin to eliminate bacteria, toxins, and dead skin. An expert aesthetic will prepare well for the skin cleaning treatment and smoothly extract the blackheads, clogged pores, and other impurities without causing any harm to the skin. Hence, it is important to choose an experienced skin specialist who will soften the skin before manual extractions treatments that will ensure no side effects. This way of comprehensive cleansing will not just safeguard the skin against external enemies, but also aid in preventing skin issues like acne breakouts, blackheads, and retain a refreshing glow to the skin.
Expert Advice:
A major advantage of getting facial from expert skin specialists via advanced facials is expert advice. They will see your real skin closely and give accurate suggestions to repair and rejuvenate it. They will tell you the exact treatments and best skin products for your skin type in the home care regime. As you will get ample time between your facials, you can clear your doubts regarding any skincare issues, and get to know exact solutions that could bebothering you for a long time. This advice could be a game-changer in your daily skincare routine while helping you to get other accurate treatments for issues like wrinkles, smoker's lines, fine lines, skin sagging issues, etc.
Youthful Glow: 
A sour skin ages, it causes a slowdown of circulation showcasing tired and d appearance throughout the day. It will act as a massage to the face and with warm steam, it aids to enhance the youthfulness and rejuvenation of the face. With the rush of blood and other essential nutrients to the facial skin, it stimulates it to enhance the healing factors which lead to the good health of the skin. The facial massage enhances the circulation of blood in the facial skin that aids in renewing the skin cells. This message will also help in negating the effects of fluid retention in the face by altering the lymphatic nodes that provide the benefits of detoxification. You will be relaxed during the procedure and enjoy the process that promotes lymphatic fluid drainage leading to the removal of toxins from the system. Taking good care of the skin along with regular facials will help in retaining the glow in your face while delaying the effects of aging. Reliable skin experts will employ the best products available to the face for your facial and develop a precise facial treatment for matching your skincare needs.
Relieve Stress:
Stress is a chemical response that not only impacts your mental health but also has a profound effect on the skin leading to skin sensitivity. As facials act as a soothing massage, it aids in relieving from stress both mentally and physically. With the customized treatment ingredients, an expert facial specialist will help to eliminate skin toxins regardless of your skin type. Irrespective of your skin concern, it is better to have regular facials according to skin expert advice, to keep it free from stress.
DIY Will Not Work Every Time:
Some people always tend to neglect the skin issues, until it shows up any serious issues of damage. Regular care of your skin will help in avoiding any serious damage to the skin. Irrespective of your skin type, there is an appropriate facial available to negate the damage. But even if you take care of your skin by using skincare products at home, it will not guarantee you to give cent percent results all the time. Getting professional care from an experienced skin specialist will enhance skin health and make the home skincare routine much easier. They will combine facial with special skincare treatments like chemical peels to eliminate the dead skin cells which stimulate the growth of new skin. As you take regular facials, it will avoid the development of acne, facial scars, dryness, and pigmentations issues in the skin. If you are suffering from acne, blackheads, or whiteheads, skin care professionals will handle it well then you do it at home. As the skin will remain healthier for longer, you can maintain it easily between the regular facials. As you exercise to keep your body healthy and meditate to soothe your mind, facial will aid in keeping the skin young. Experts will not only massage your face, but they will also give a message to your shoulder, neck, and scalp to provide you optimal relaxation. This massage will aid in releasing relaxing hormones that will keep you calm and joyful.
Bottom Line:
We spend loads of time choosing various skincare products at stores and surf on the internet about finding the best solutions for skin issues. But visiting a skincare expert will not only ensure to keep your skin healthy but also avoid spending on inappropriate skin products and the occurrence of serious skin issues. Taking some time to keep your skin clean and healthy will benefit you in the long run by promoting collagen growth. Facials are extremely beneficial to make your skin look refreshing and young that can boost your confidence. Head out to reliable aesthetic experts like The Refuge Spa to relax amid a soothing setting and go back with rejuvenated skin.