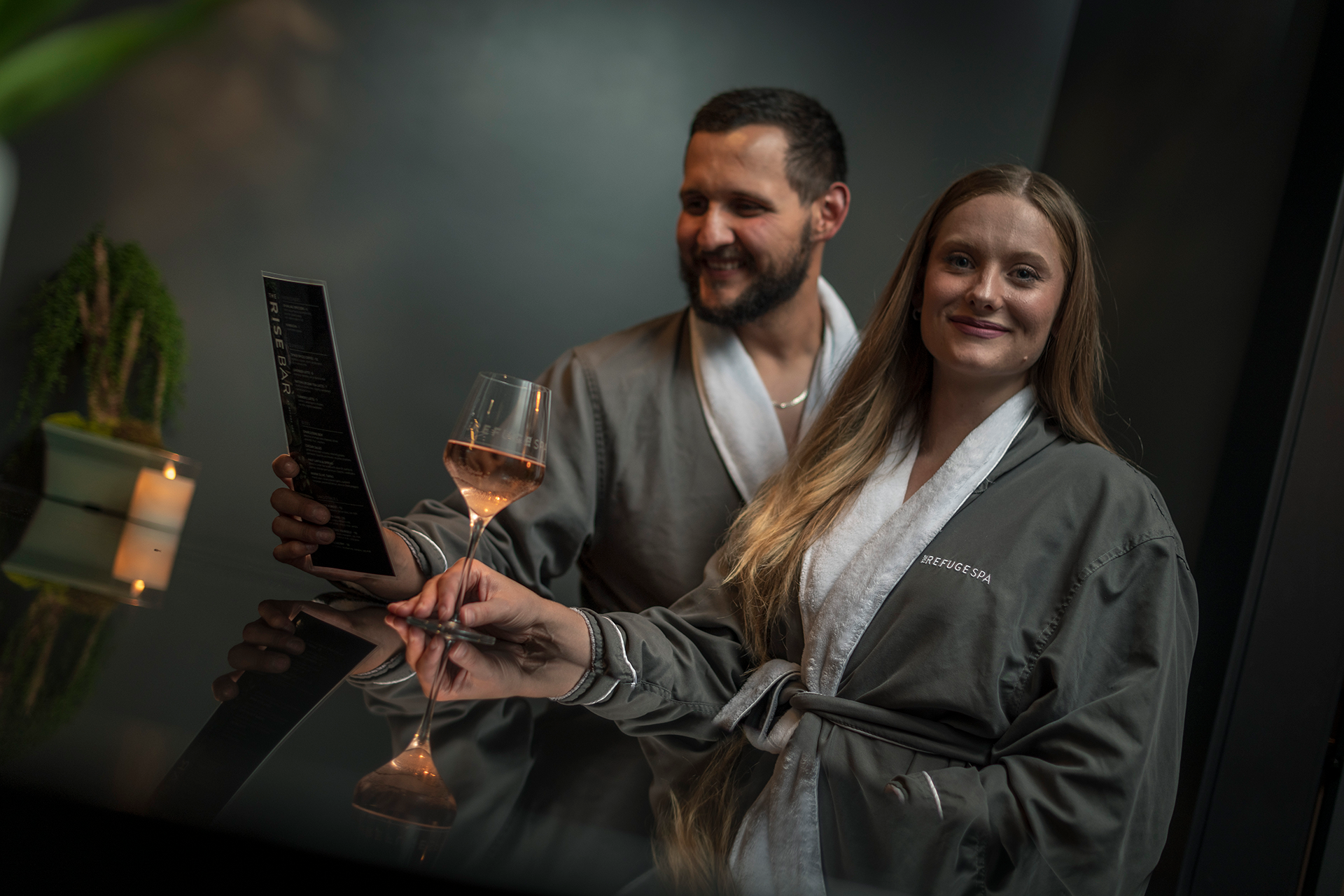 Exciting News! The Refuge Spa offers more!  We're undergoing a transformative wellness makeover!
Dear Valued Members,
We are thrilled to announce that The Refuge Spa is embarking on a wellness transformation journey. Our goal is to be the most innovative spa in Reno and provide you with an unparalleled experience. We are committed to taking your wellness goals to heart and bringing holistic well-being to our beloved community.
So, what's new at The Refuge Spa? Brace yourself for an array of exciting additions that will elevate your spa experience to new heights:


Wellness Wave Table: Immerse yourself in the soothing power of our wellness wave experience. Experience the soothing rhythm and gentle gentle vibrations cascading over your body, immersing you in a multisensory experience that will melt away tension leave your mind calm, muscles relaxed, and your senses awakened.


Year-Round Jacuzzi: Say goodbye to seasonal limitations and dive into luxurious relaxation anytime, any season with our year-round jacuzzi. Indulge in warm, bubbling bliss as you unwind from the stresses of everyday life.


Express Treatments featuring Dr. Gross SkinCare: Introducing our express treatments curated specifically for the modern-day spa-goer. Experience the transformative skincare expertise of Dr. Gross, renowned for his innovative approaches to achieving radiant and youthful skin.


Zen Journey: As part of our commitment to your overall well-being, we are delighted to offer a new Zen Journey to all of our guests. Immerse yourself in a state of calm and find inner peace, leaving the noise of the outside world behind. The Zen Journey Experience is designed to provide a personalized spa refuge while maximizing relaxation, balance, and the detoxification of stress in your body. You will be personally guided through amenities and calming moments, enhancing your stay with us. As a guest of Refuge Spa, we encourage you to arrive 2 hours early to your treatment to embrace your experience with us fully.


Chandelier: Prepare to be captivated by the elegant ambiance created by our new chandelier in the reflection lounge. Subtle lighting will create a serene and calm atmosphere that enhances relaxation.
Exciting changes await you at The Refuge Spa, as we continue to place your wellness at the forefront of everything we do. We can't wait to welcome you to our new and improved facilities soon!
ESCAPE THE ORDINARY. Reserve your relaxation now